Flame
DISCOVER SIGNATURE CUTS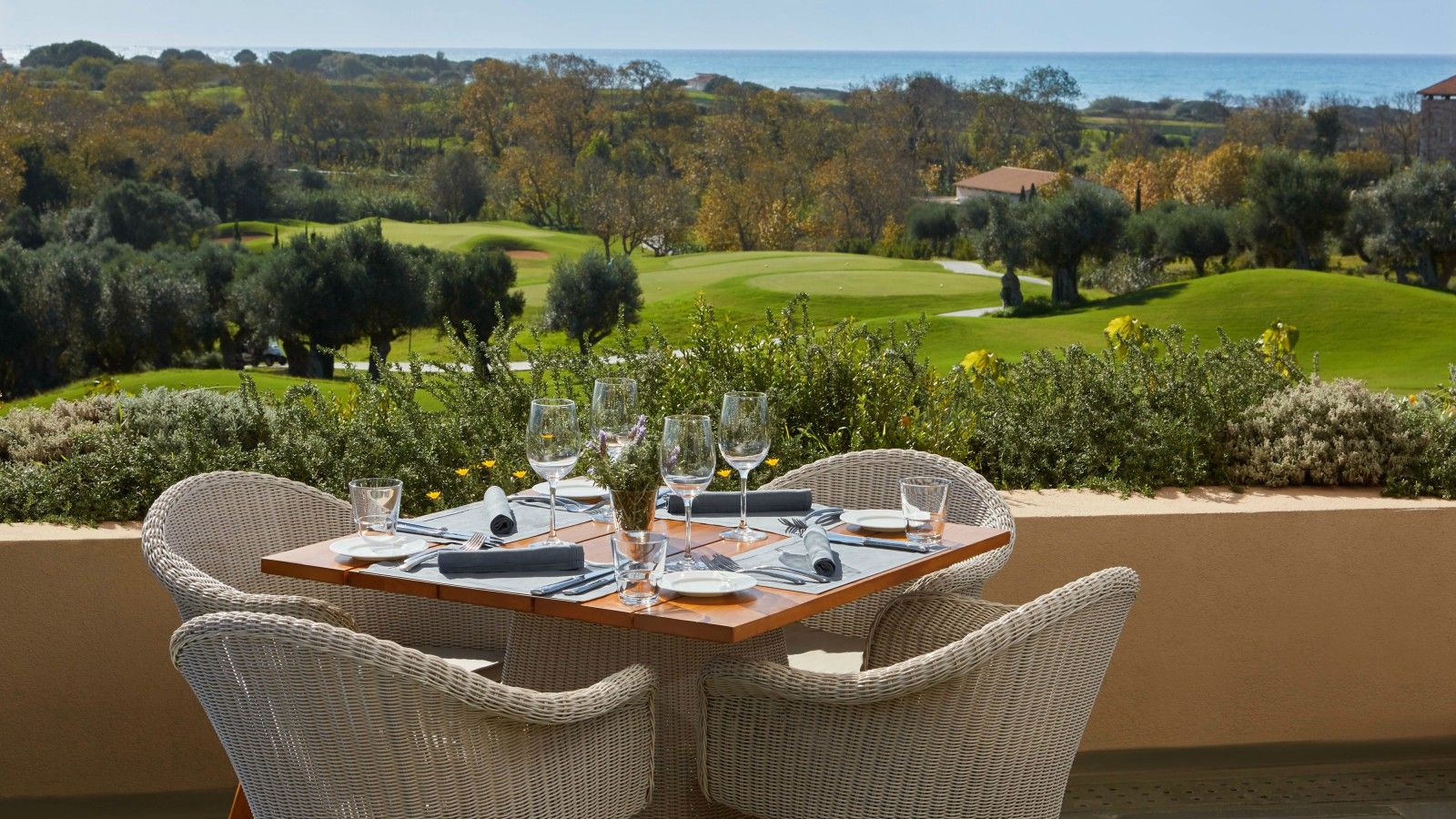 Classic and signature cuts, some exclusive, are served on large wooden platters, complemented by the freshest ingredients from carefully selected small-scale producers in the surrounding area.
LOCATION:
The Dunes Clubhouse
OPENING HOURS FOR LUNCH:
Daily from 12:00 - 17:30
Barbouni
ENJOY FRESHLY CAUGHT FISH AND TASTEFUL SNACKS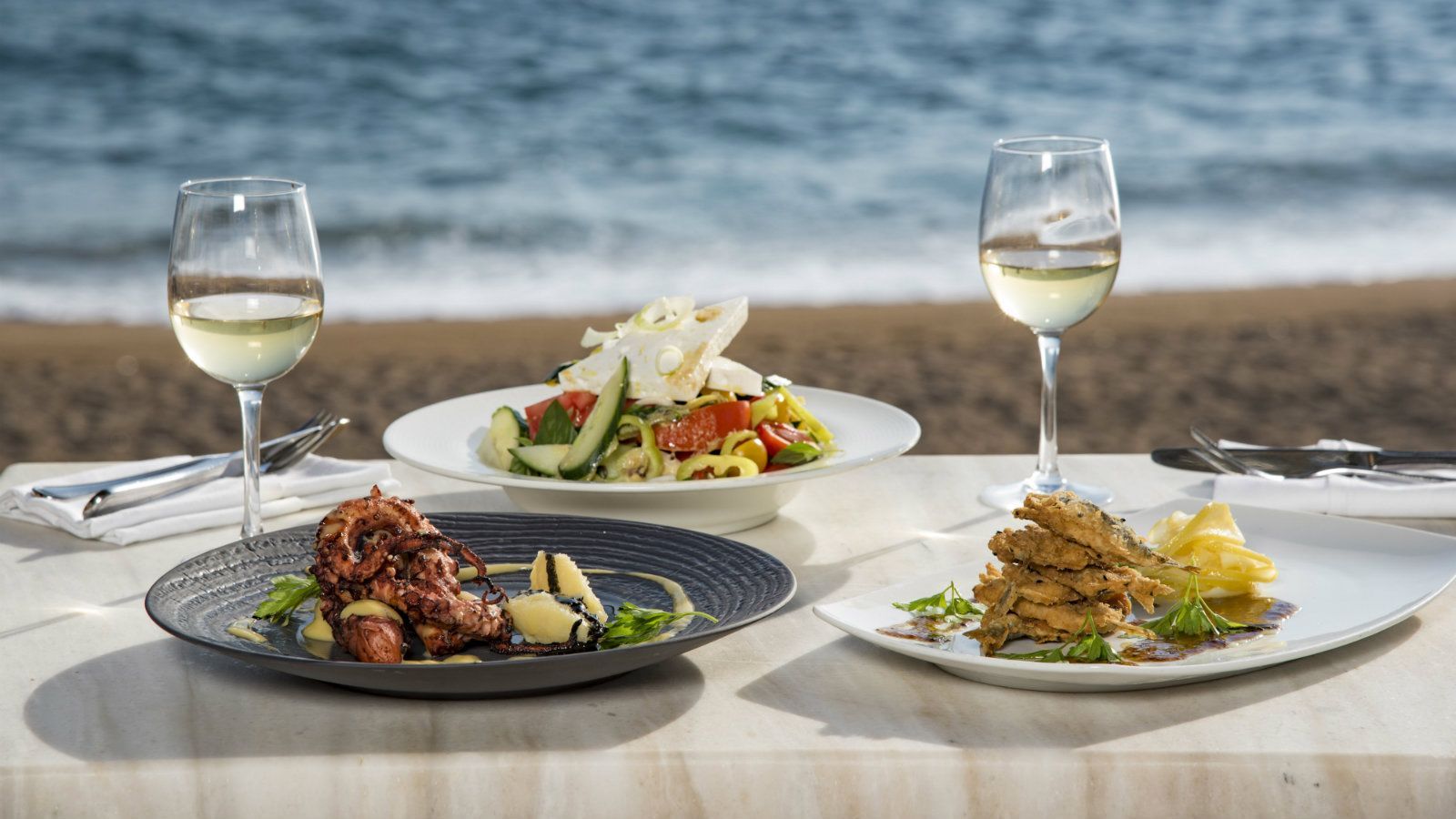 A unique beachside spot for lunch, late lunch and early dinner to savor a superb menu by the renowned Chef Chrissanthos Karamolegos. Freshly caught fish and signature delicacies, in a fascinating setting by the crystal clear Ionian Sea.
LOCATION:
The Dunes Beach

OPENING HOURS FOR LUNCH:
Closed for the Season. Stay tuned for 2018 opening dates.
Souvlakerie
Traditional Greek souvlaki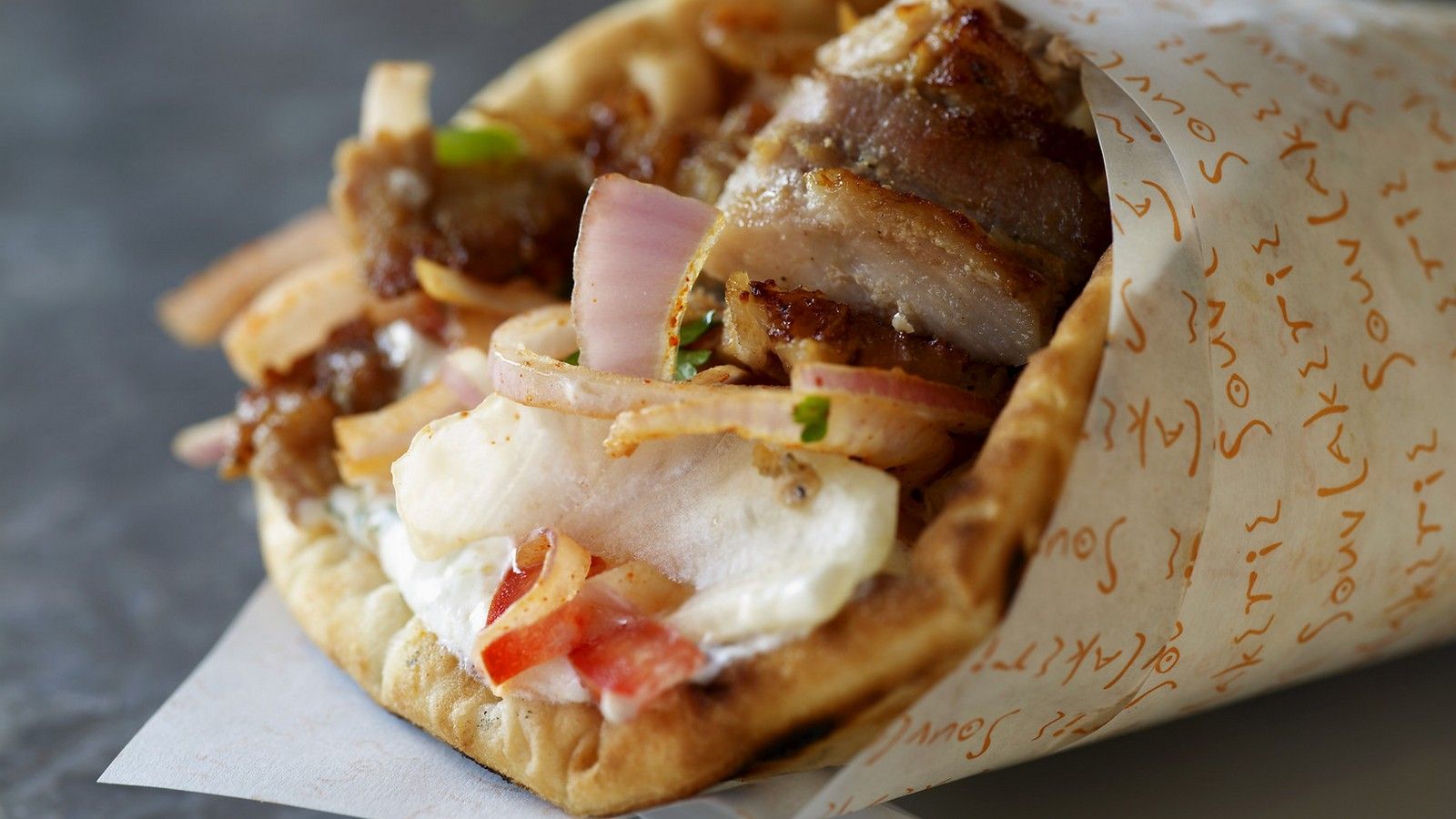 Serving traditional Greek souvlaki wrapped in grilled pita bread with garnishes or threaded on small wooden skewers, accompanied by golden fries cooked in Messinian extra virgin olive oil and sprinkled with hand-picked oregano, plus a choice of favorite Greek dishes.
LOCATION:
The Agora
OPENING HOURS:
Daily from 13:00 - 16:30
The Diner
A classic American Diner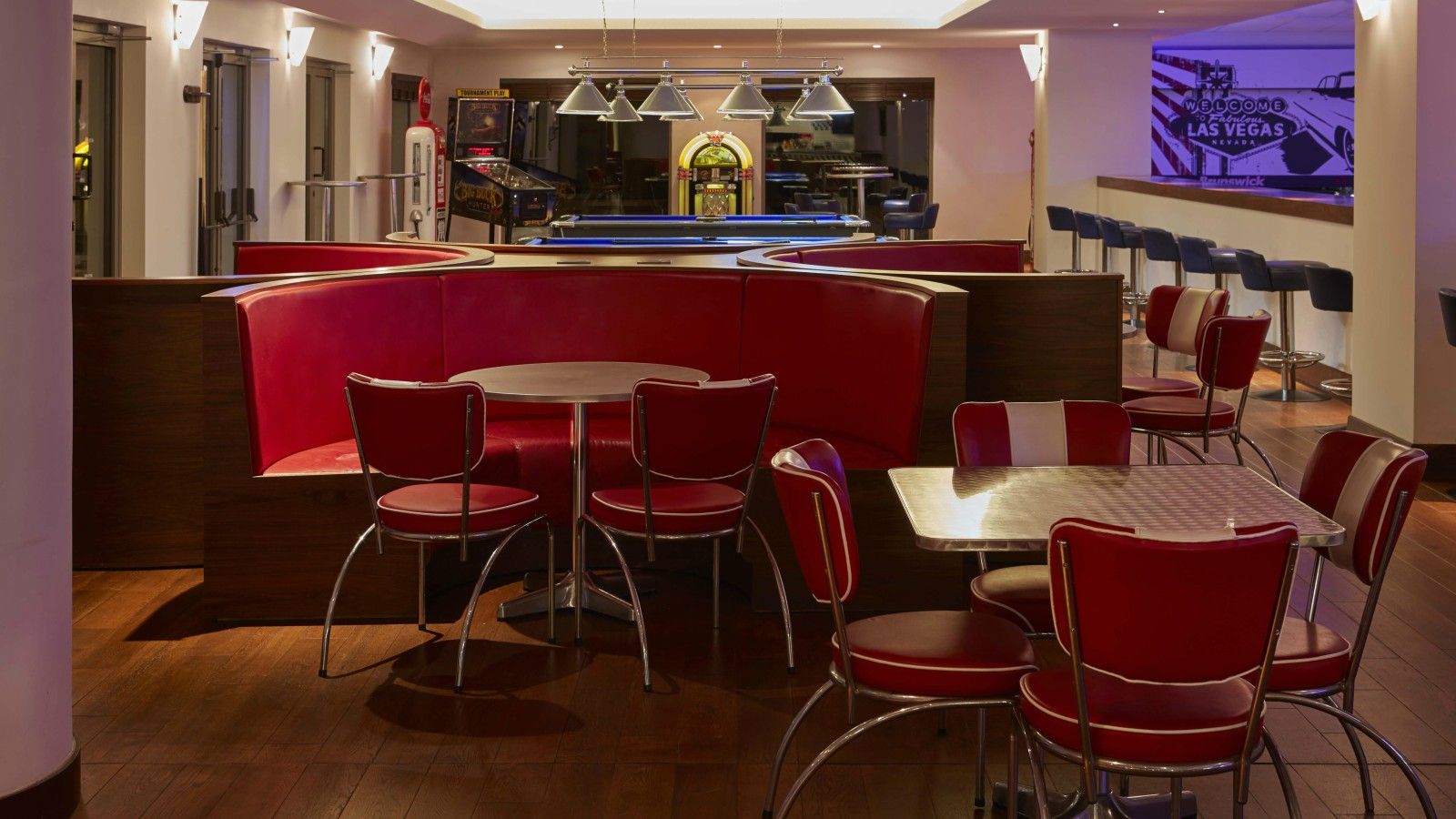 American-style dining with juicy burgers, your grilled favorites cooked to order, and delicious lobster being the latest addition to the menu.
A full afternoon entertainment awaits in an authentic setting, with ten-pin bowling, pool, video games and an indoor cinema.
LOCATION:
By the Aqua Park
OPENING HOURS FOR LUNCH:
Daily from 12:30 - 16:30
Light Lunch by the Pool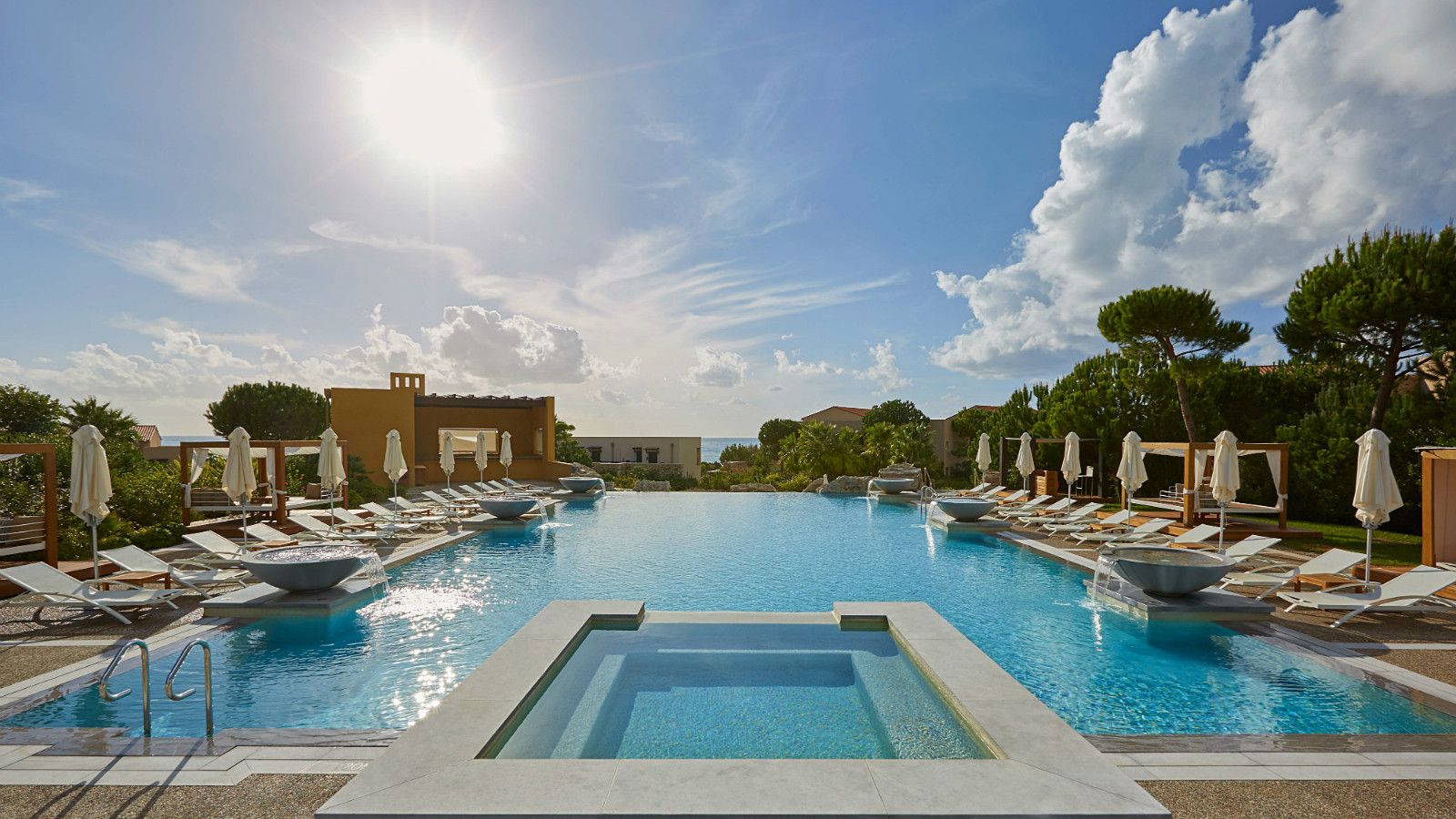 Westin Pool Bar

Enjoy light snacks at the main pool bar of The Westin Resort Costa Navarino. The sound of the Westin waterfall provides a relaxing backdrop for this pool bar offering snacks and light dishes.
LOCATION:
Westin Pool
OPENING HOURS FOR LUNCH:
Daily from 12:00 - 17:00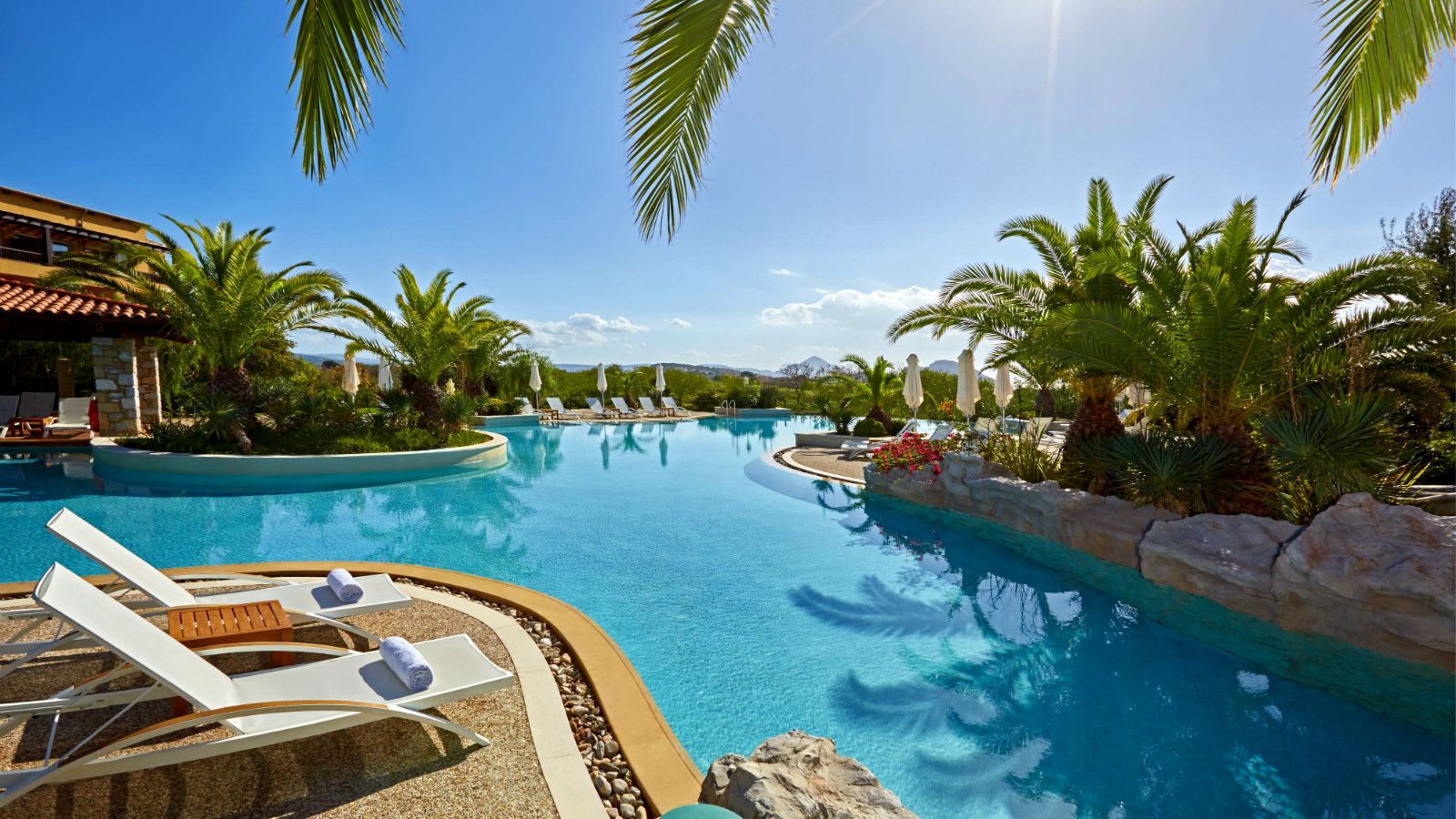 Lagoon Pool Bar

Savor a Saffron Margarita, Basil & Honey Martini and other refreshing cocktails. Choose from cool beverages combining healthful extracts such as locally harvested, vitamin-rich bee pollen or Aloe vera.
LOCATION:
Lagoon Pool
OPENING HOURS FOR LUNCH:
Daily from 12:00 - 17:00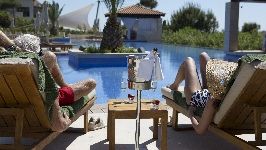 Romanos Pool Bar

Under the warm Messinian sun, swim up to the bar for a glass of chilled Greek rosé wine, or a refreshing cocktail, accompanied by tempting snacks, creatively prepared by our culinary team.
LOCATION:
The Romanos Resort

OPENING HOURS FOR LUNCH:
Daily from 12:00 - 17:00